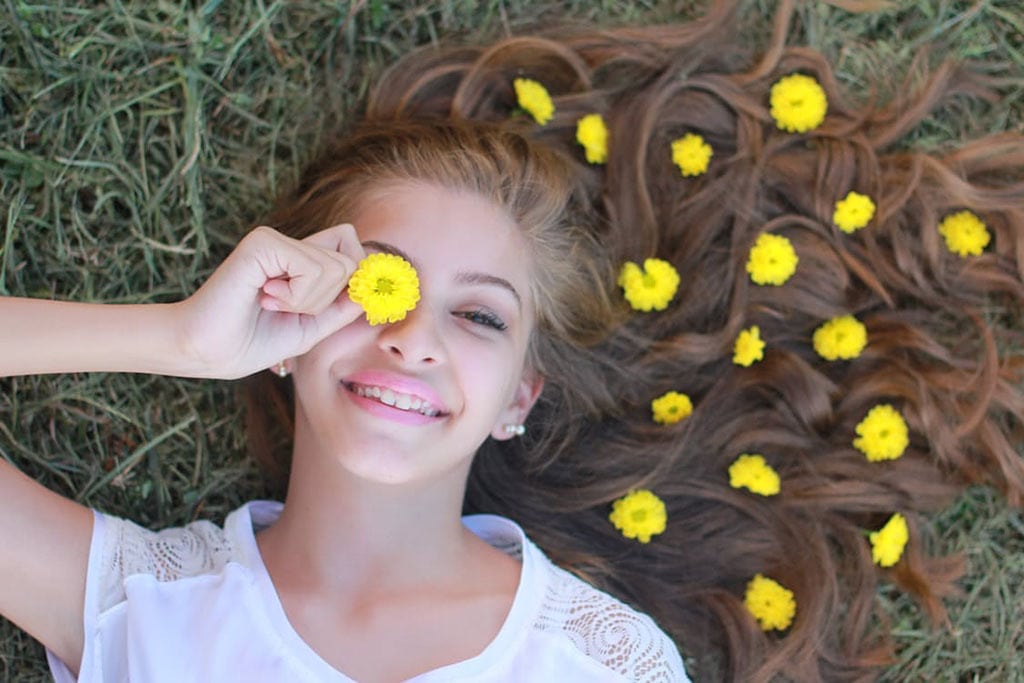 September 7, 2017
From PMS to hot flushes women can have a rollercoaster of a time trying to balance their hormones, maintain a healthy clear complexion and feel energised. That's not to mention family commitments, work deadlines, workout regimes and socialising. So, what are the best supplements for women's health? Here are 5 ultimate health hacks that will help women feel their best at any stage of life.
Relax with magnesium and meditation
Balancing a hectic work schedule, after work drinks, exercise routines and family commitments can leave you feeling frazzled and in need of a little boost. Make sure to always take time for yourself during the day, whether it's a spot of meditation before bed with scented candles or an early morning run to help clear your head. If you're still finding it hard to switch off and relax it might be worth taking a magnesium supplement such as our Synergistic Magnesium. Magnesium plays a role in breaking down excess hormones in the liver, supporting a healthy hormone balance. It's associated with calming the nervous system, which can help us cope with stress, relieve anxiety and encourage better sleep.
Have Mother Nature on your side during PMS
Although there's no escape from your monthly cycle there are ways to help ease the symptoms. One of the best ways to beat the symptoms of PMS is exercise. Although it may be the last thing you feel like doing it can help you feel better in the long run, this is because when we exercise our body produces 'happy' hormones called endorphins, which can help to lift our mood and make us feel calmer and more alert. If you exercise regularly you are more likely to reduce stress levels, anxiety and depression, which are common PMS symptoms. However, if you're not feeling at your best make sure not to over exert yourself, instead try yoga or a gentle jog. It can also be worth taking a natural supplement such as our Evening Primrose Oil, which acts as an anti-inflammatory to support clear skin and reduce unwanted PMS symptoms.
Support your pregnancy with folate
Pregnancy can be a wonderful time for women however, it can also be draining, especially with the extra pressures put on the body. A specialised supplement such as our BioFolic supplements can help to provide support where it is needed most so you can the most of the experience. Folate, found in BioFolic supplements, is essential during pregnancy as it contributes to maternal tissue growth and reduces the risk of neural tube defects. It can also support the immune function and help to reduce fatigue.
Get phytoestrogen savvy for the menopause
A healthy diet can be crucial for alleviating symptoms of the menopause, and especially the inclusion of phytoestrogens, which can help to balance hormones. Phytoestrogens are most commonly found in fruit, vegetables and wholegrains but they are most beneficial when they are found in legumes, such as soya, lentil, peas and chickpeas. It can also be advisable to avoid spicy foods, highly caffeinated drinks and alcohol as these can all trigger symptoms such as hot flushes and night sweats which can be some of the most common side affects of the menopause. Along with a healthy diet, our Flavanon-4, can help to support bone health and guard against hair loss, both of which can be connected to the menopause.
All about Omega
Omega 3 fish oil can benefit women of all ages and can help with everything from hormones to healthy development. The omega-3s EPA and DHA from fish oil (or oily fish) have anti-inflammatory properties, and so may be helpful for managing and reducing pain associated with monthly cycles, such as painful periods, breast pain or headaches. Reducing inflammation is also helpful for hormone-related conditions such as endometriosis, breast cysts or fibroids. The healthy fats found in fish oils can also maintain glowing skin as they can help to lock in moisture and keep dry skin conditions at bay. Last but not least, it's also important to get enough omega-3s if you're pregnant or planning pregnancy, because DHA is vital for the baby's developing brain, eyes and nervous system. If you don't enjoy eating fish as a regular part of your diet, keep your levels of Omega topped up with our Omega 3-6-9.