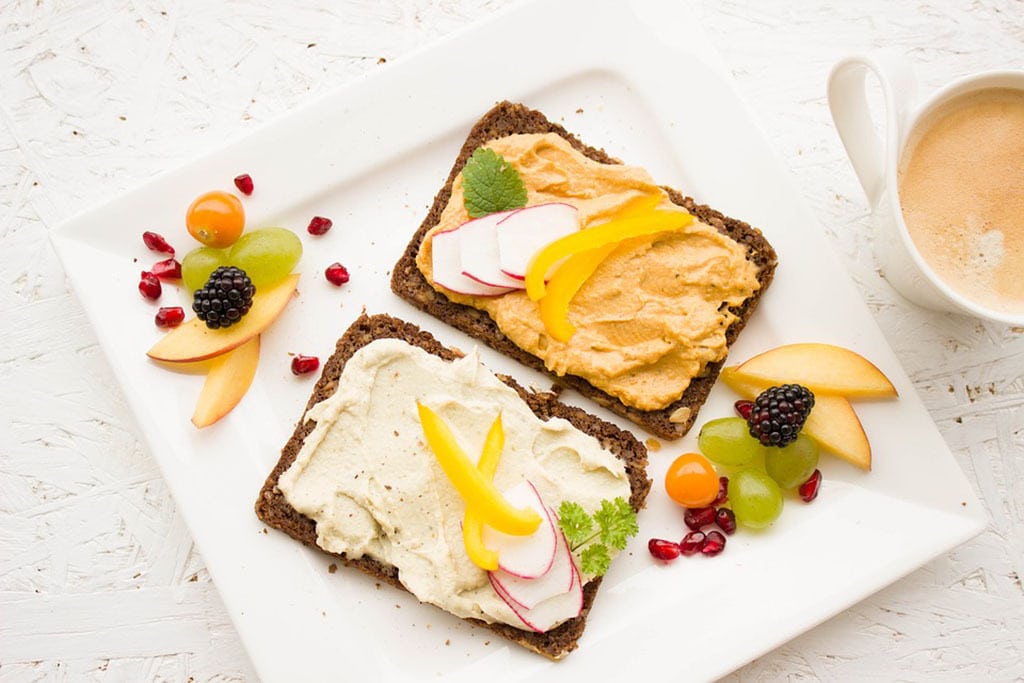 June 18, 2017
As the temperature warms up outside, there is no better time to inject an element of summer into your cooking and take inspiration from the Mediterranean diet.
The Mediterranean diet has long been praised for its health benefits and rich nutritious goodness. Although there are slight variations across southern Europe, the diet is primarily based on fish, fruits, vegetables, wholegrains, nuts and healthy oils.
So, if you're inspired to bring some Mediterranean cuisine into your kitchen, here are some of our top tips to help you cook up a summer feast, leaving you feeling nourished and full of energy.
1. Swap your proteins
A staple ingredient in many Mediterranean dishes is fish. Often caught fresh from the ocean, fish rather than meat, makes up the main source of protein for many people across the continent. Grilled oily fish such as salmon, mackerel or tuna, with a sprinkling of herbs and lemon, is not only a great source of protein, but also rich in Omega 3. Foods rich in Omega 3 can contribute to healthy bones due to their high anti-inflammatory properties, as well as help to reduce cholesterol and assist in maintaining healthy blood pressure levels. Fish is also far lower in saturated fats than many red meats, giving you even more reason to swap your proteins.
If you aren't able to eat 2 – 3 portions of oily fish a week, make sure your Omega 3 levels are kept topped up with our Omega 3 Fish Oil 1000mg, to help keep your heart and joints in great health.
2. Help yourself to large portions of wholegrain
Many people assume that carbohydrates are excluded from the Mediterranean diet. However, bread, rice and pasta do play a part in many of the dishes. But the key factor is that they're wholegrain. As opposed to white bread and pasta, wholegrains are rich in magnesium, vitamin B and fibre, all of which are great sources of slow releasing energy. Slow releasing energy helps to keep you feeling fuller for longer, so you're less likely to snack throughout the day.
Popular whole grain, barley, is full of fibre, which can greatly aid digestion and help support general gut health.
3. Get snack savvy with fruit & veg
Many of us often don't manage to reach our 5-a- day but with a Mediterranean diet it is easy to fruit and veg into every meal of the day. Try adding fresh fruit ike bananas and raspberries to your breakfast in the morning. Picking a range of different types of fruits will ensure that you get a wide variety of anti-oxidants in your system. If you're in a rush or don't have time for breakfast try taking our Bio C Complex, an antioxidant nutrient that contributes to the functioning of the immune system and protection of cells from oxidative stress.
Crudités are another hugely popular snack; simply chop up some carrots, cucumber, radishes and celery as a stand-alone afternoon snack or as a healthy accompaniment to a meal. Celery is especially beneficial as it is not only full of vitamins and hydrating due to it's high water content, but is also extremely low in calories with a mere 6 calories per stalk.
4. Give your heart some TLC
Keeping your heart healthy plays a big part in the Mediterranean diet, so it's time to ditch the trans fats such as butter, for monounsaturated fats found in olive oil and walnut oil.
Monounsaturated fats play a vital part in keeping our hearts healthy as they can help to lower your cholesterol levels. For those who want to show their heart a little extra love try taking our Ubiquinol Qu10, a specific form of Coenzyme Q10, which can not only help strengthen our heart muscles, but may also be able to help protect against heart disease.
5. A little bit of sunshine
The Mediterranean diet embraces alfresco dining, which in itself has some real health benefits. Dine al-fresco in the sunshine, rather than al-desko when the chance arises, in order to boost your body's vitamin D levels.
Vitamin D is vital for our body's immunity, helping to keep joints healthy and help build strong bones and teeth. To make sure you're getting your daily dose of vitamin D whatever the weather, try taking a supplement such as our Forte D 4000, which helps support bone and immune health.